A full suite of integrated solutions for your farm management needs.
The Kingswood HerdHub is arguably the most rounded herd recording app on the Irish/UK market. It does the basics well – calf registration, cattle movements and veterinary recording. But you can also take advantage of Kingswood Computing's well established and trusted links with vets, marts and factories – vastly reducing the time you spend entering information. Linking up to milking parlours, drafting units, heat detection facilities and more, bringing your herd information to your fingertips! Finally, we have worked hard to develop the latest technology in herd recording – EID (electronic identification), a first in Ireland & UK. Say goodbye to the litany of apps. Our Herd App is the one-stop shop you've been waiting for.
To see how Kingswood HerdHub works in practice, take a look at some of our videos on this link.
Kingswood HerdHub has separate versions for dairy and beef farmers.
Now with option to connect to EID readers! View video to see how Kingswood Mobile helps Derek Deane in weighing animals easily and efficiently.
For more info on Kingswood EID click here.
Kingswood HerdHub is the large-screen (PC, Laptop, Tablet) version of the Kingswood Herd App. Modern phones are powerful, convenient and flexible but there are times when you need a large screen to display herd reports or filter through animal grids. Access to Kingswood HerdHub is provided free of charge when you purchase the Kingswood Herd App.
For more info on Kingswood HerdHub please click here.
"I'm using the Kingswood Herd App for AI, Animal Remedies and Vet/Feed purchases. It's great to input the records simply immediately as the job is being done"
"Got Kingswood Herd App recently. Finding it very easy to use and very effective for recording Animal Remedies"
"We find the Kingswood Herd App is great for Animal Remedies. Bord Bia requirements are done and dusted right there at the crush. Also great for checking breeding records like calving and service dates."
– Derek Harding, Tipperary
"Have been using the Kingswood Mobile App for the last year and find it brilliant for Calf Registration. Very simple to use and Kingswood support locally and from head office is great."
– Willie Moloney, Tipperary
"Got Kingswood's phone app up and running yesterday. Did some cattle weighing and found it really intuitive. An excellent job!"
"I find the Kingswood Herd App very convenient for calvings, heats, services and remedies. You have all your records at your fingertips. Takes all the pressure off our Bord Bia inspections"
"The Kingswood Sales Planner on the Herd App enables me to pull from the pen the right animals at the right time. Great for doing APHIS movements and checking Farm Quality Assurance."
– John Milliken, Newtownards
Kingswood Fields is an App which runs on phone, tablet or PC. It focuses on compliancy records and key aspects of grass management.
For more info on Kingswood Fields please click here.
"I have just finished with an Irish Grain Assurance inspection today and everything went well.. Thanks for including all my requests so promptly and making it possible for me to get all my records up to date. A big thank you to the Kingswood team who made the program and are continuing to improve it daily"
– Clinton Brownrigg, Wicklow
"As a firm believer in the value of active grass management, the Kingswood grass program is critical to the running of our farm. I would strongly recommend it to any farmer measuring grass."
– Dermot Sherry, Monaghan
"Over a period of 6 years we went from managing 77 cows to optimising grass intake for 170 cows with the aid of Kingswood's grass program"
– Ger and Margaret Pardy, Birr
"Kingswood has been a major help in improving efficiencies at farm level and helping us to get the most out of our cheapest input - grass"
Windows Herd/Grass Software
Kingswood Herd is an in-depth, PC-based herd management system for dairy/beef farmers who like to keep their own independent animal database. The database has the option of exploiting the various links that Kingswood has put in place with external agencies (ICBF, vets, factories, marts, etc) and internal farm equipment (milking parlours, weighing scales, heat detectors, etc). It works seamlessly with the Kingswood Herd App (see above).
For more info on Kingswood Herd please click here.
Kingswood Grass is our premium grass recording product for PC, available at a low yearly cost or can be purchased outright.
For more info on Kingswood Grass please click here.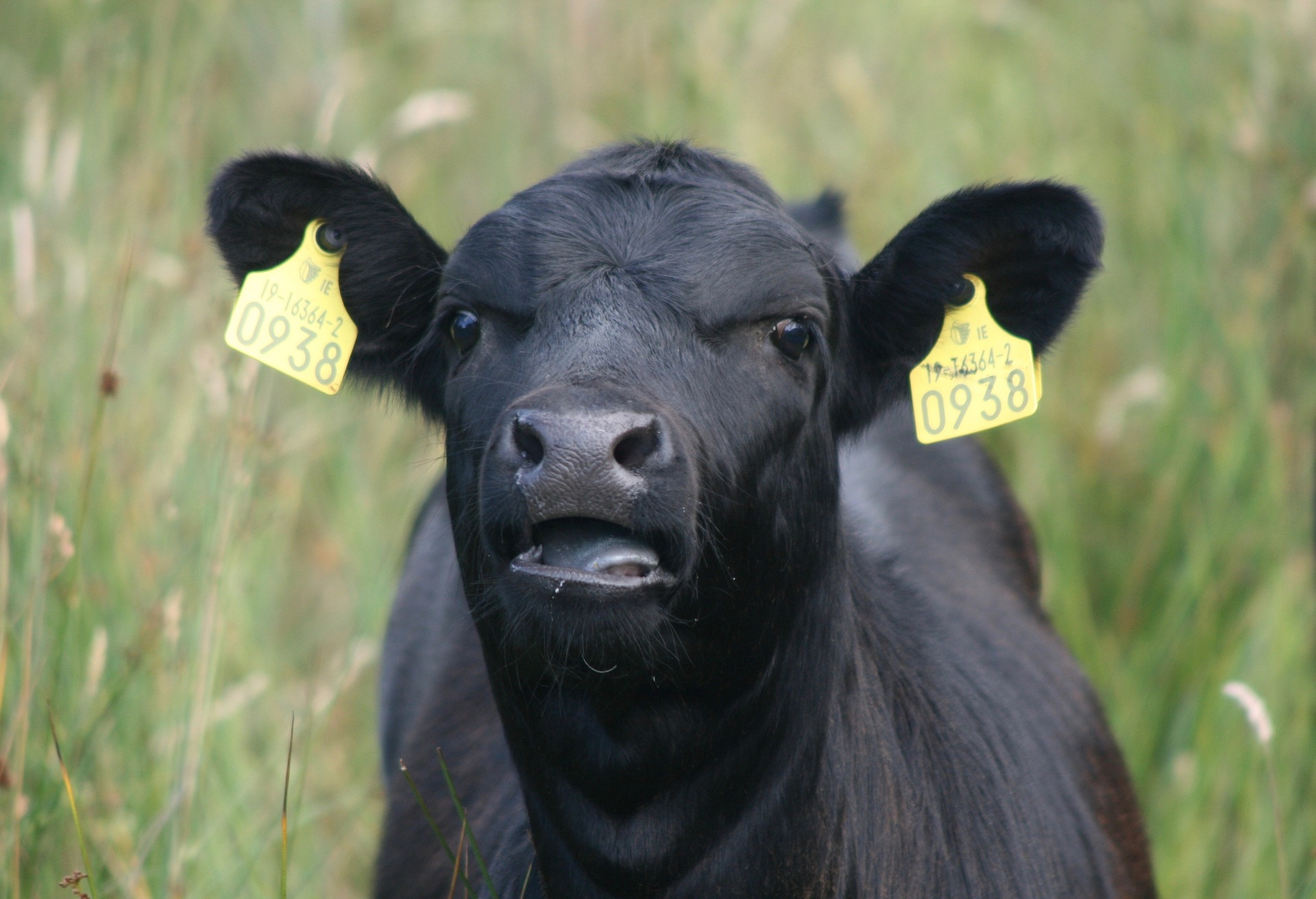 Kingswood Account is a Windows based program that allows easy efficient entry of Income/Expenditure details. It is also fully compliant with UK MTD Vat Requirments.
For more info on Kingswood Accounts please click here.
Kingswood Sheep
Select Sheepware for Windows PCs.
For all sheep flock types: Commercial, Pedigree, Wool producing flocks and Dairy sheep.
For more info on Kingswood Sheep please click here.
Kingswood Sheep AppSelect Sheepware for Windows Mobile Devices, Android Smart-phones/Tablets.,
For all sheep flock types: Commercial, Pedigree, Wool producing flocks and Dairy sheep.
For more info on Kingswood Sheep App please click here.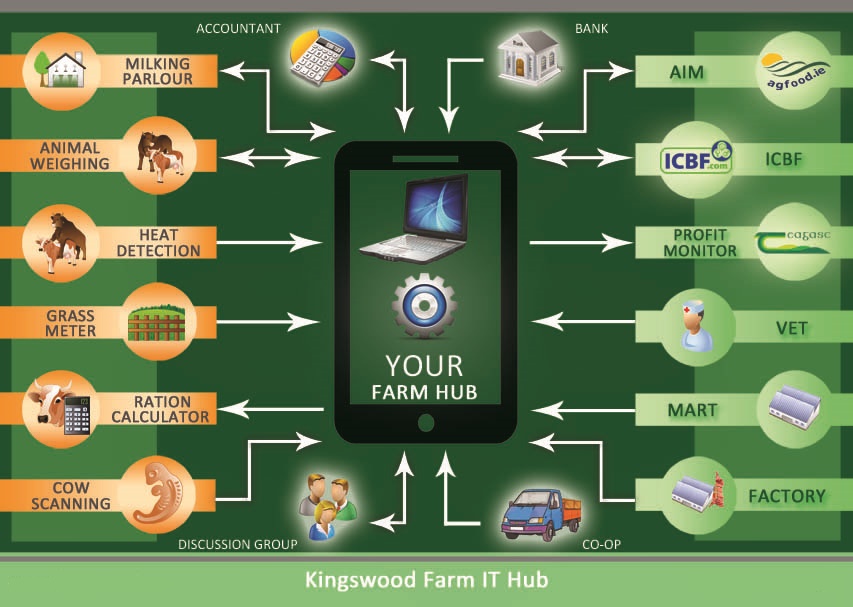 Your Kingswood Farm IT System is the control centre from which you can manage your herd, fields, grass and financial recording.
For more information, click here.
Kingswood Computing Ltd, Derryvale, Roscrea, Co. Tipperary, E53 EV90, Ireland